FARMING EQUIPMENT EXPERTS.
TRACTOR PARTS & SERVICE ABBOTSFORD
For over 61 years, we have been providing farming families quality farm equipment with genuine and honest advice.
Welcome to VanderWal Equipment. We are a leading agricultural equipment dealership, providing sales, service, and parts for the AGCO family of brands, including Massey Ferguson, Challenger, Sunflower, Willmar and more. We also have the Wacker Neuson and the Weidemann line in the compact industrial equipment, as well as the Lemken line for tillage Equipment. We have a full selection of short line brands for anything else you may require. 
It is our mission to continue supplying customers with the level of service that they have come to expect after six decades. With ever changing technological advances being made, we are also committed to the growth and expansion necessary for the future of the agricultural industry.
New & Used Farm Equipment in Chilliwack
New Equipment from
Trusted Brands in Farming.
"AWESOME Company !!! I had a small issue with my bobcat just up the road with 6 dump truck load on the road heading to me. Mark said I will send Rick right away. Rick came and fixed the problem and I was up and running. When I got back Mike invoiced me "Accordingly" and I was so pleased I am here telling you about it. Sometimes they are busy and it's only because they give great service. Be patient and you will appreciate it in the end. THANK YOU MARK, MIKE AND RICK !!!"
PREOWNED AGRICULTURAL EQUIPMENT FOR SALE IN CHILLIWACK
Well-maintained preowned
equipment you can trust.
FRASER VALLEY TRACTOR SALES
Providing quality service to the Fraser Valley.
Our Story
Vanderwal Equipment in Chilliwack
Family owned and operated, we have been proudly providing the Fraser Valley farming communities with exceptional service for over 61 years.
From small farms to large farms we are still providing Service, Parts and Sales.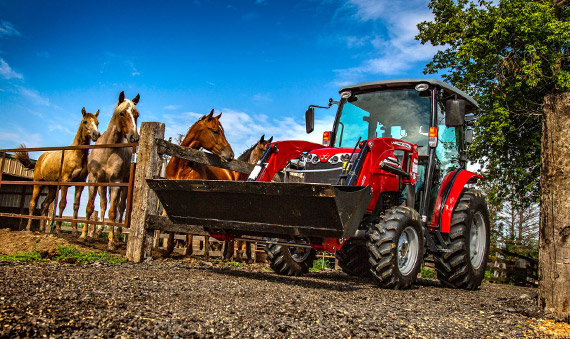 Financing
Sell Old Equipment